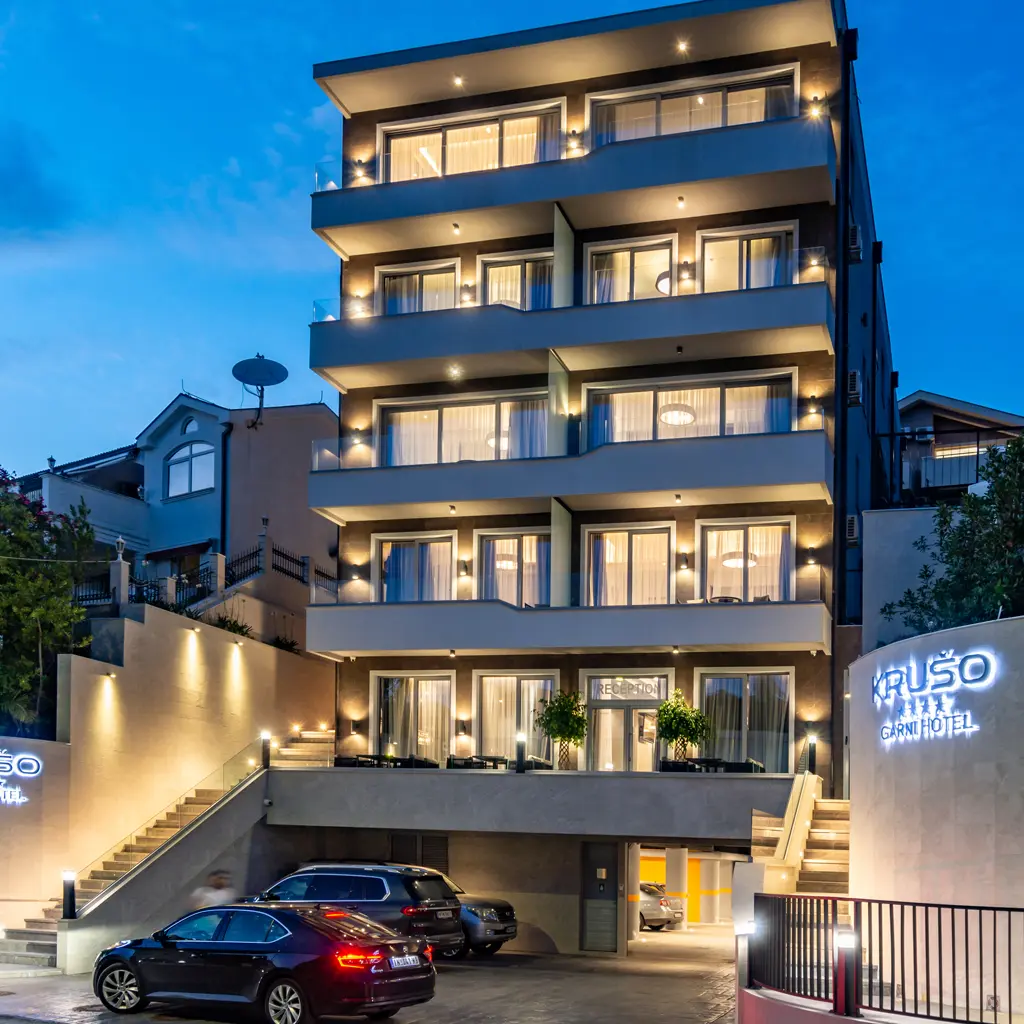 Garni Hotel Krušo Herceg Novi
Welcome to Krušo Hotel
A writer once said that Herceg Novi has a soul made from its citizens' hospitable and joyful spirit, for "every town is built twice, once with stones and bricks, and then with words and spirit." The Krušo group has been striving to bring this warm spirit of Herceg Novi along with quality to its guests for over twenty years. In the brand-new hotel Krušo Herceg Novi, we want to show you the unique taste of "Castelnuovo" that will become a lasting memory. Welcome!
Amenities
Hotel Krušo Herceg Novi consists of sixteen luxurious apartments, a restaurant, a cafeteria, a rooftop with an open pool and sauna, and vast parking. It is situated closely to our well-equipped Raffaelo sand beach (200m), where you can freshen up with a drink or an ice cream from the homonymous lounge club with a beach bar. Every morning from 8-11 you can use our buffet, and our lobby bar is open from 7 – 23. In the evening, you can enjoy the sounds of Mediterranean music in the intimate atmosphere of our restaurant Krušo. If you wish to get to know the natural beauty of the Bay of Kotor or Montenegro, we will organize beautiful land or boat tours.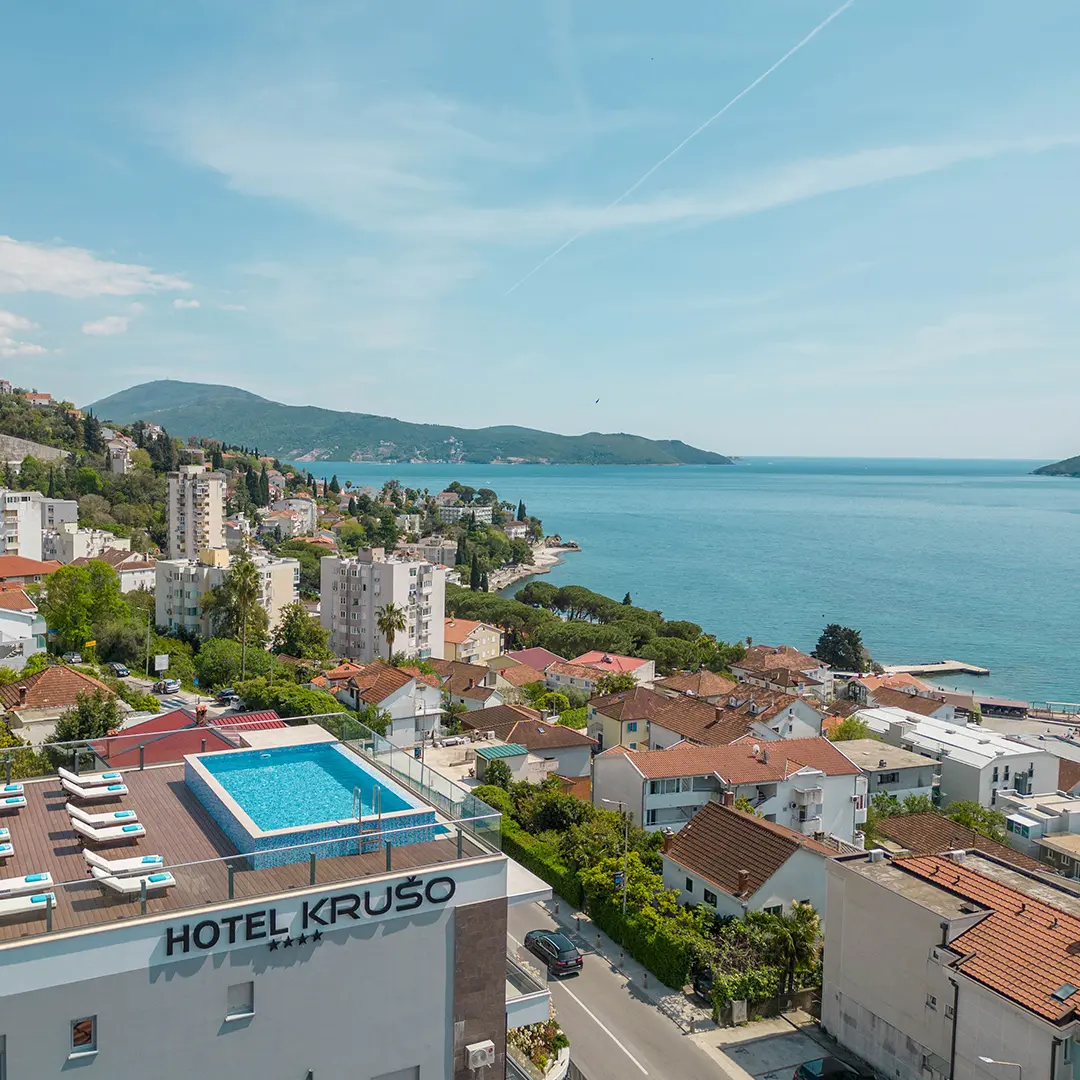 Swimming pool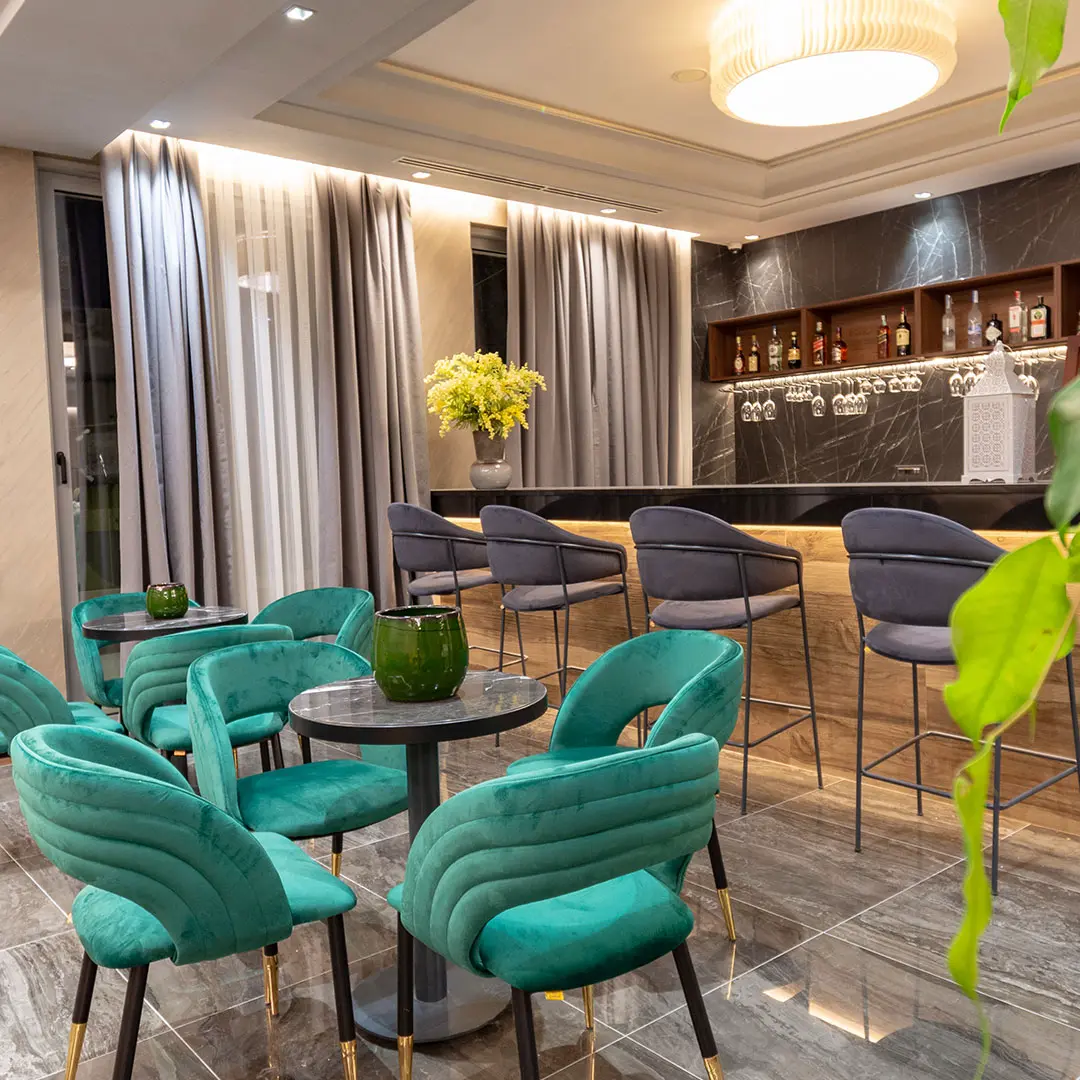 Cafeteria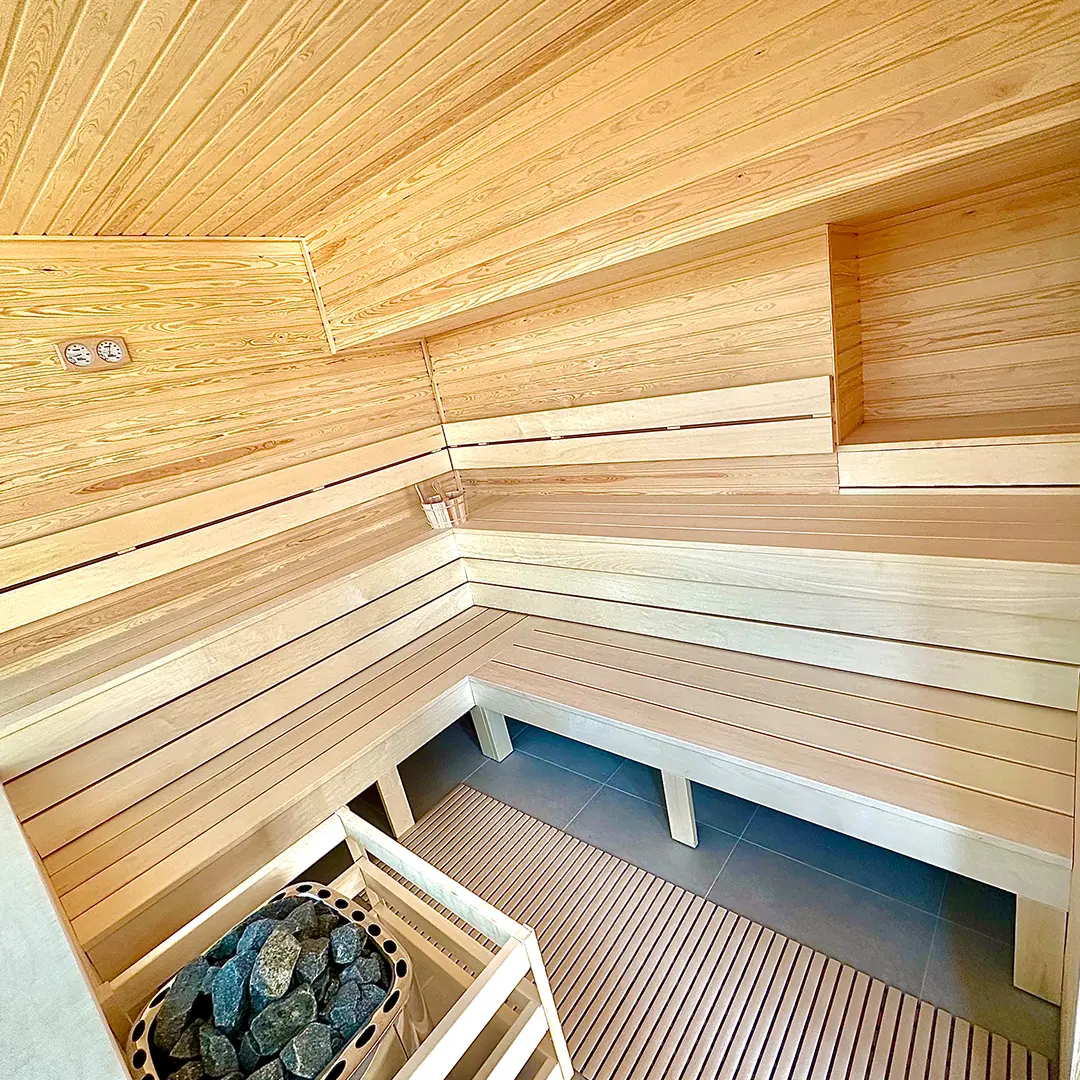 Sauna
Beach club Raffaelo – Igalo/Herceg Novi
A seaside experience is not complete without a sandy beach. The spacious private beach Raffaelo, with a capacity of up to 400 places, featuring a modern lounge bar and beach bar, is the perfect choice for a full day of relaxation by the sea.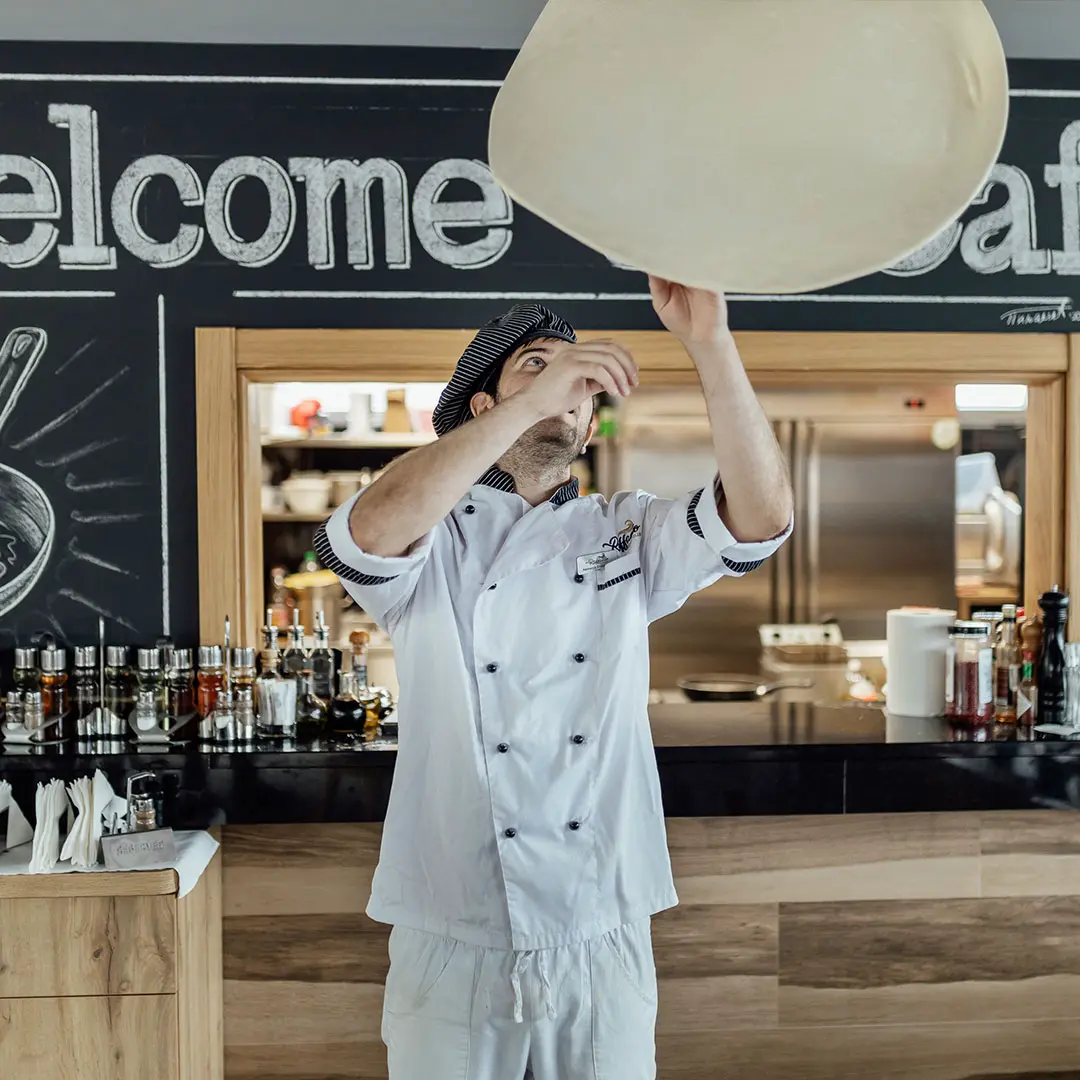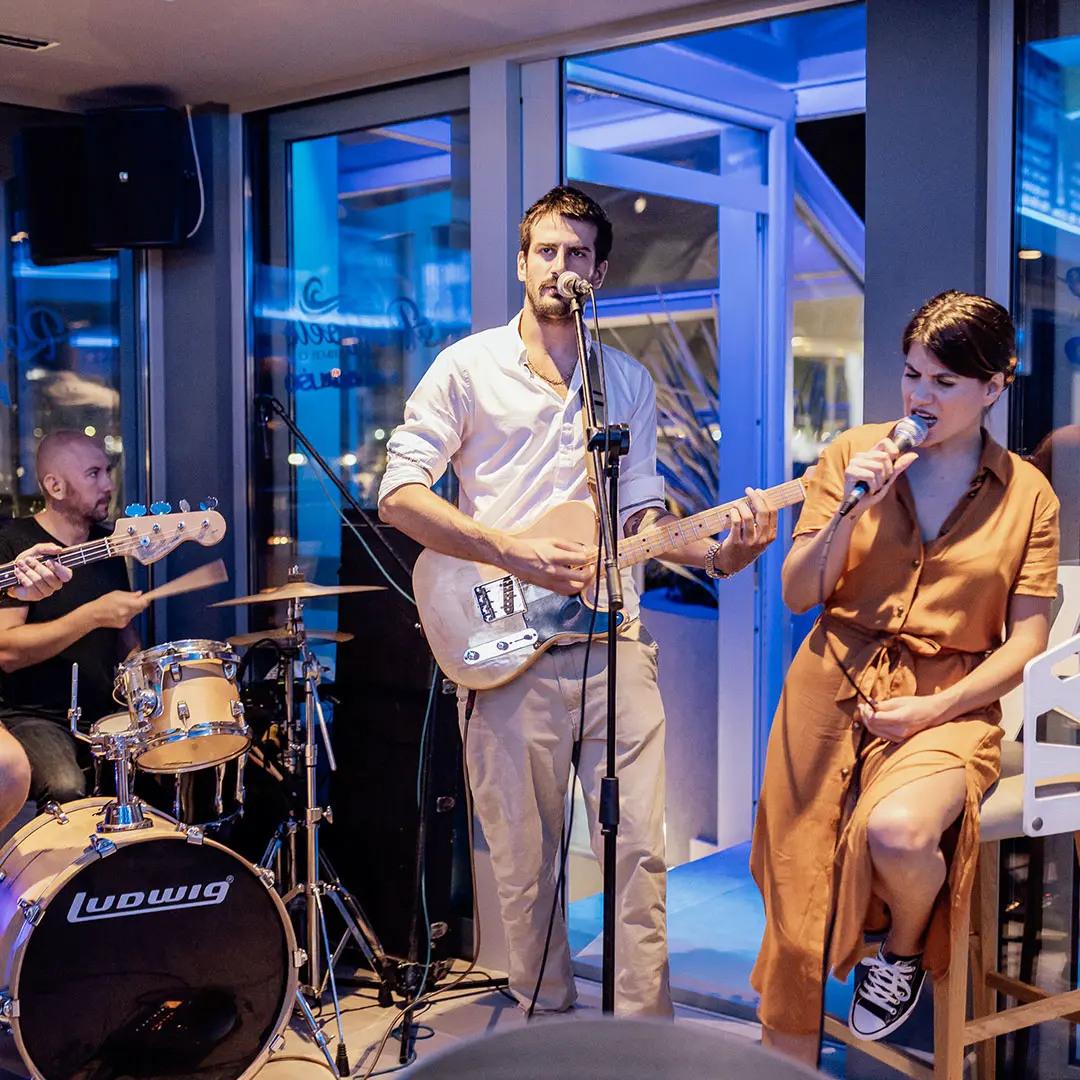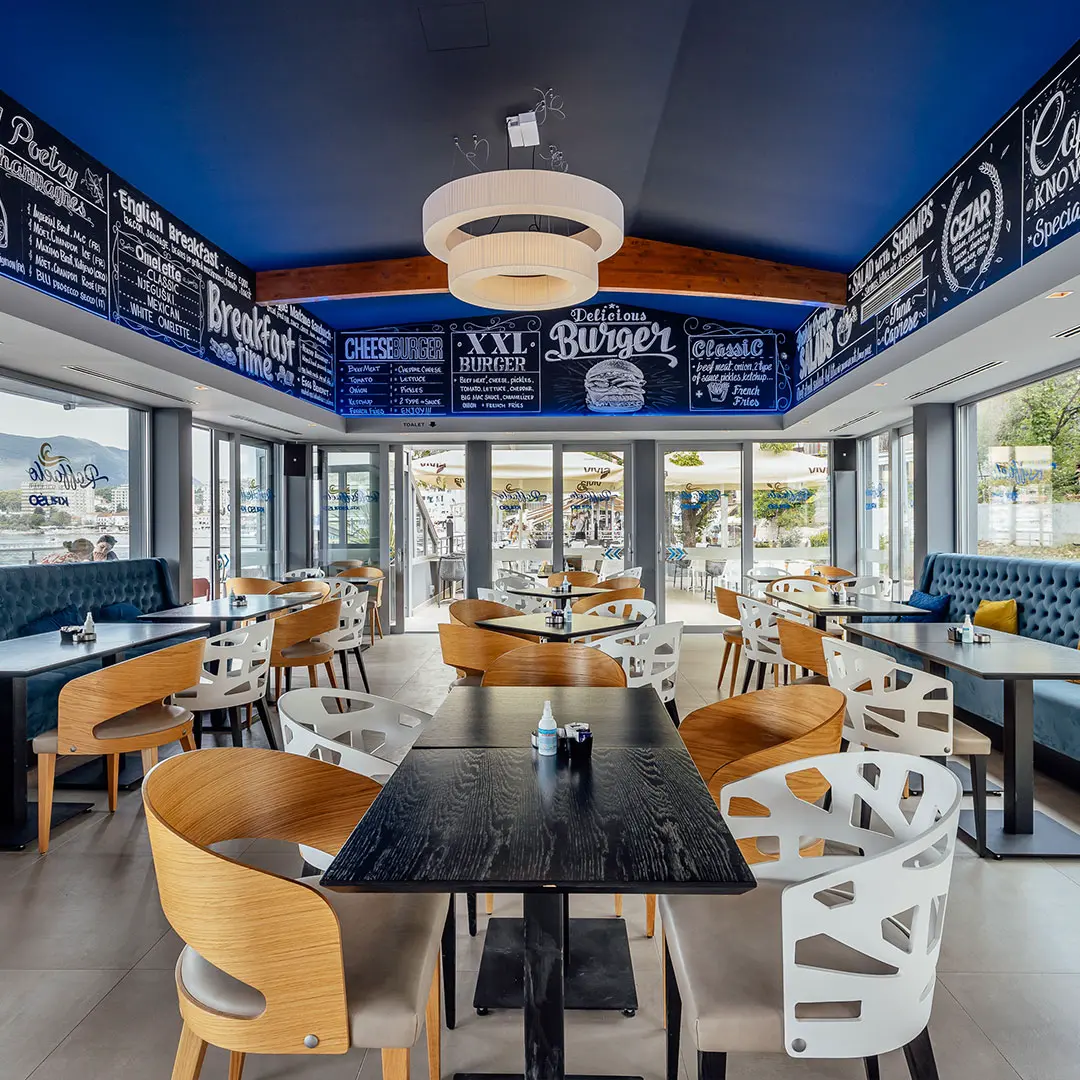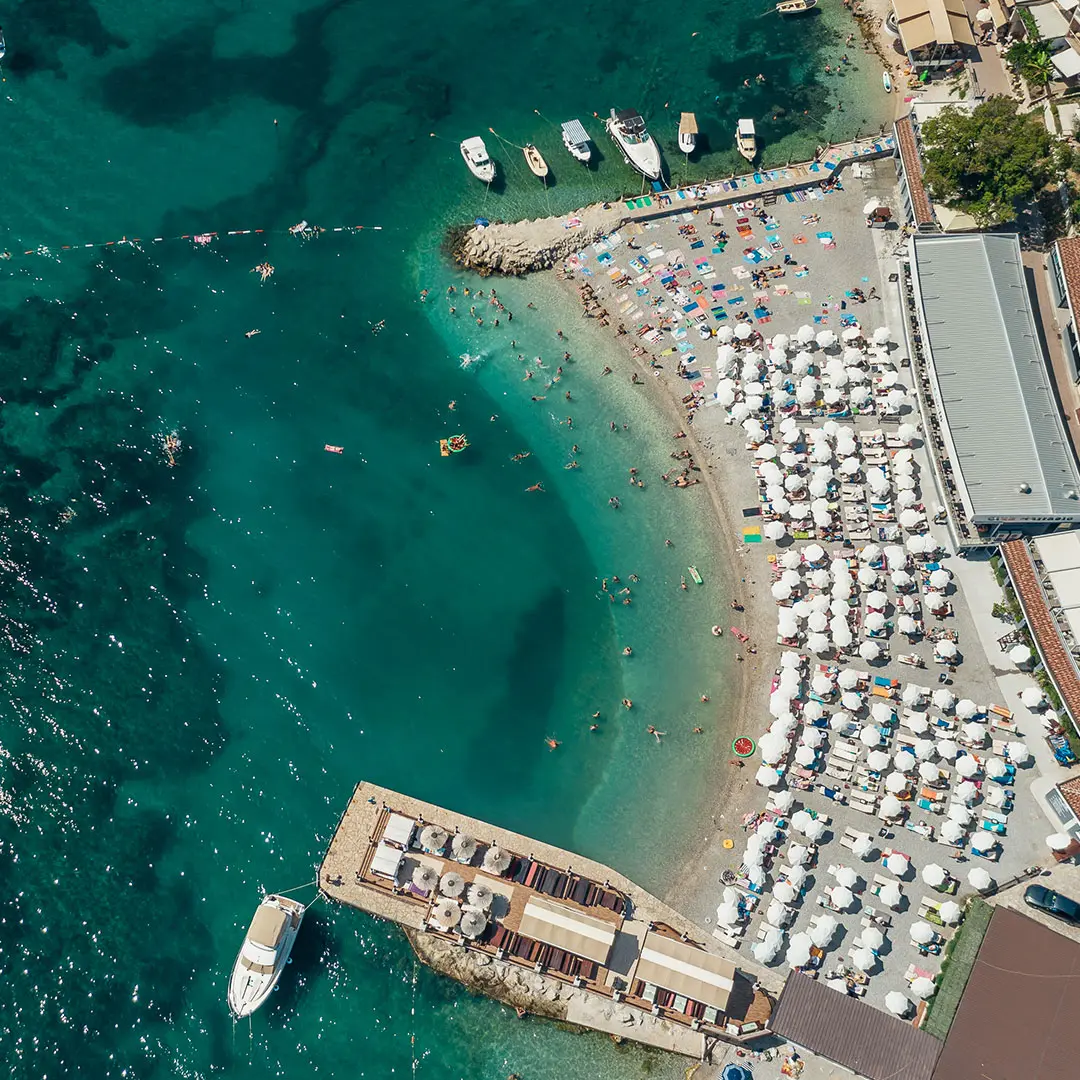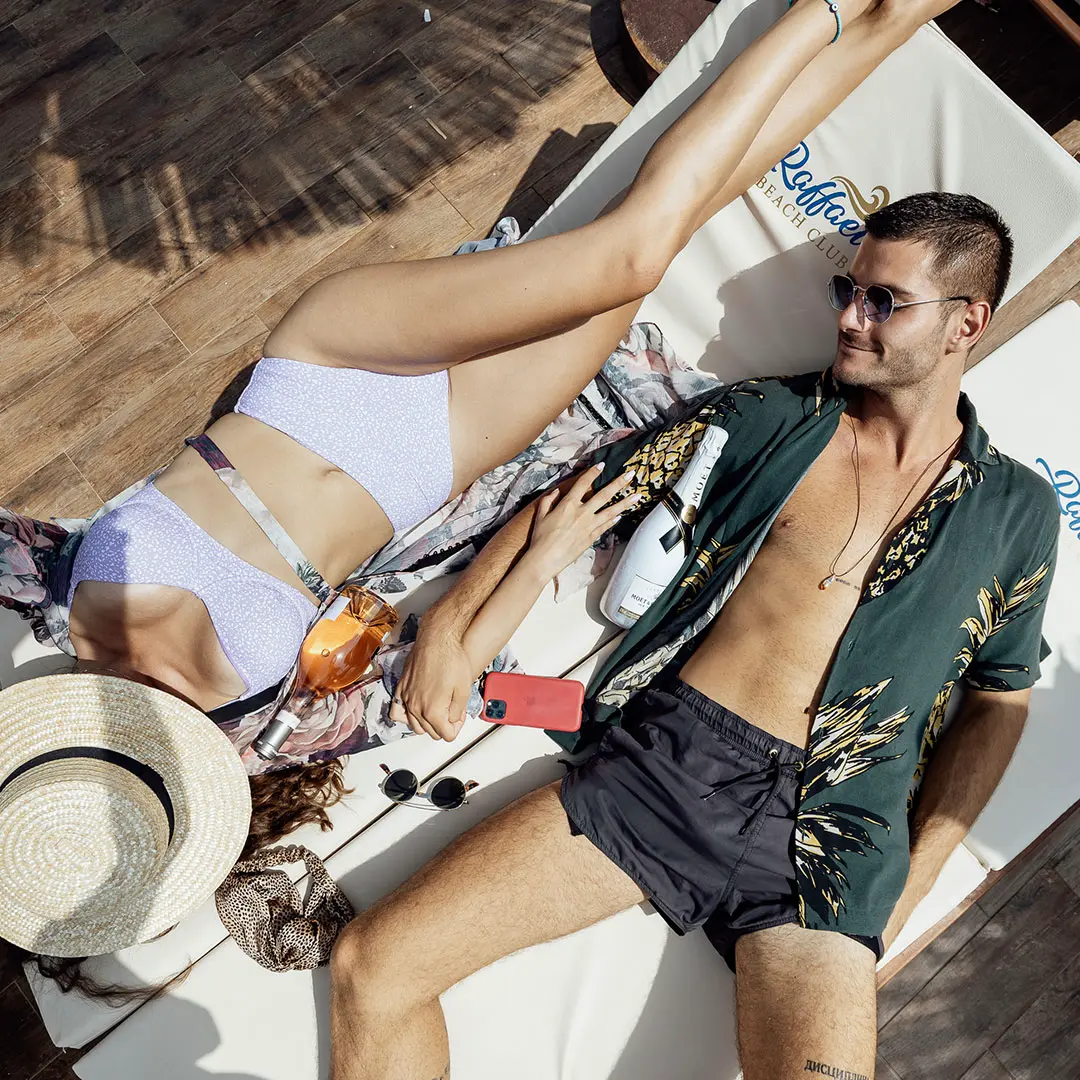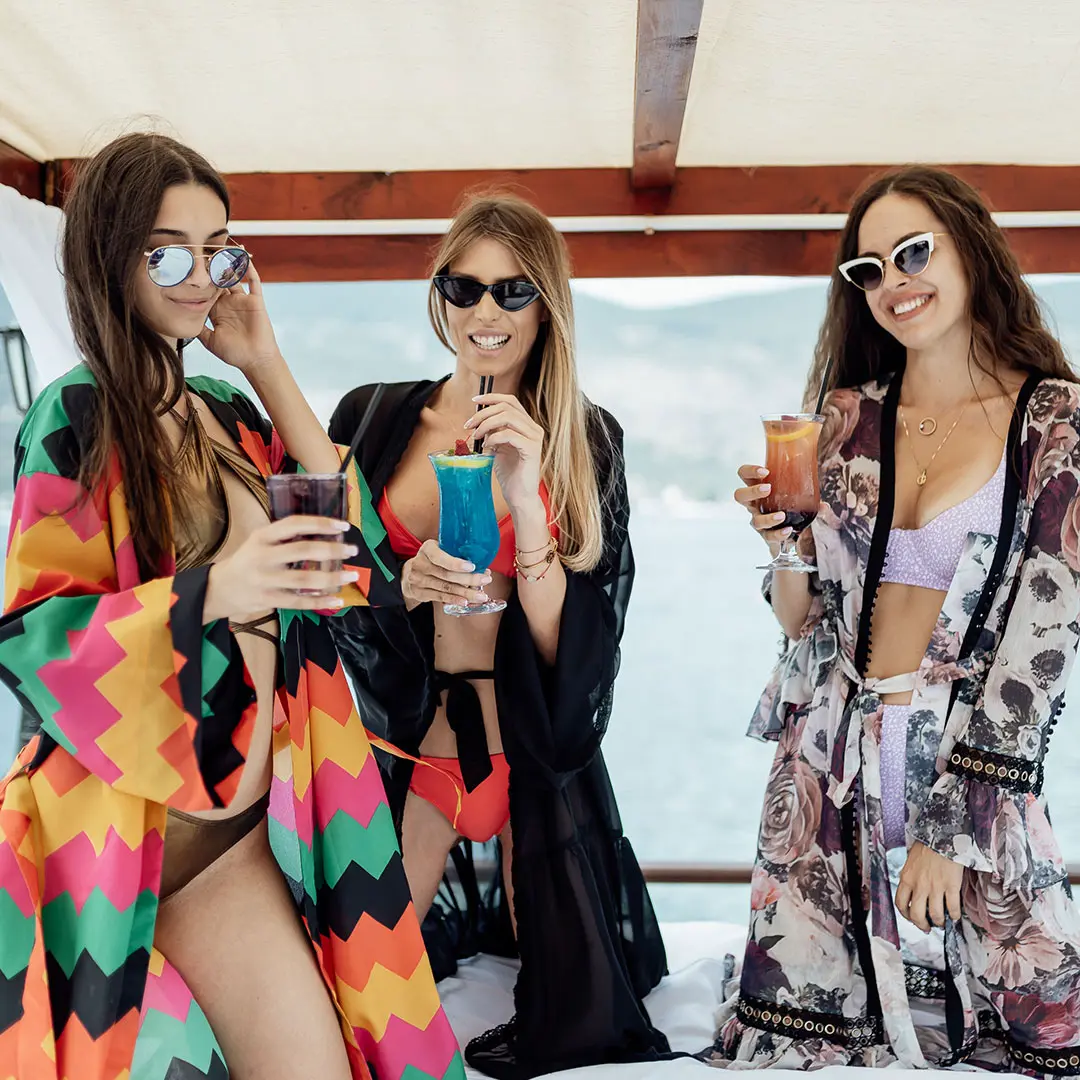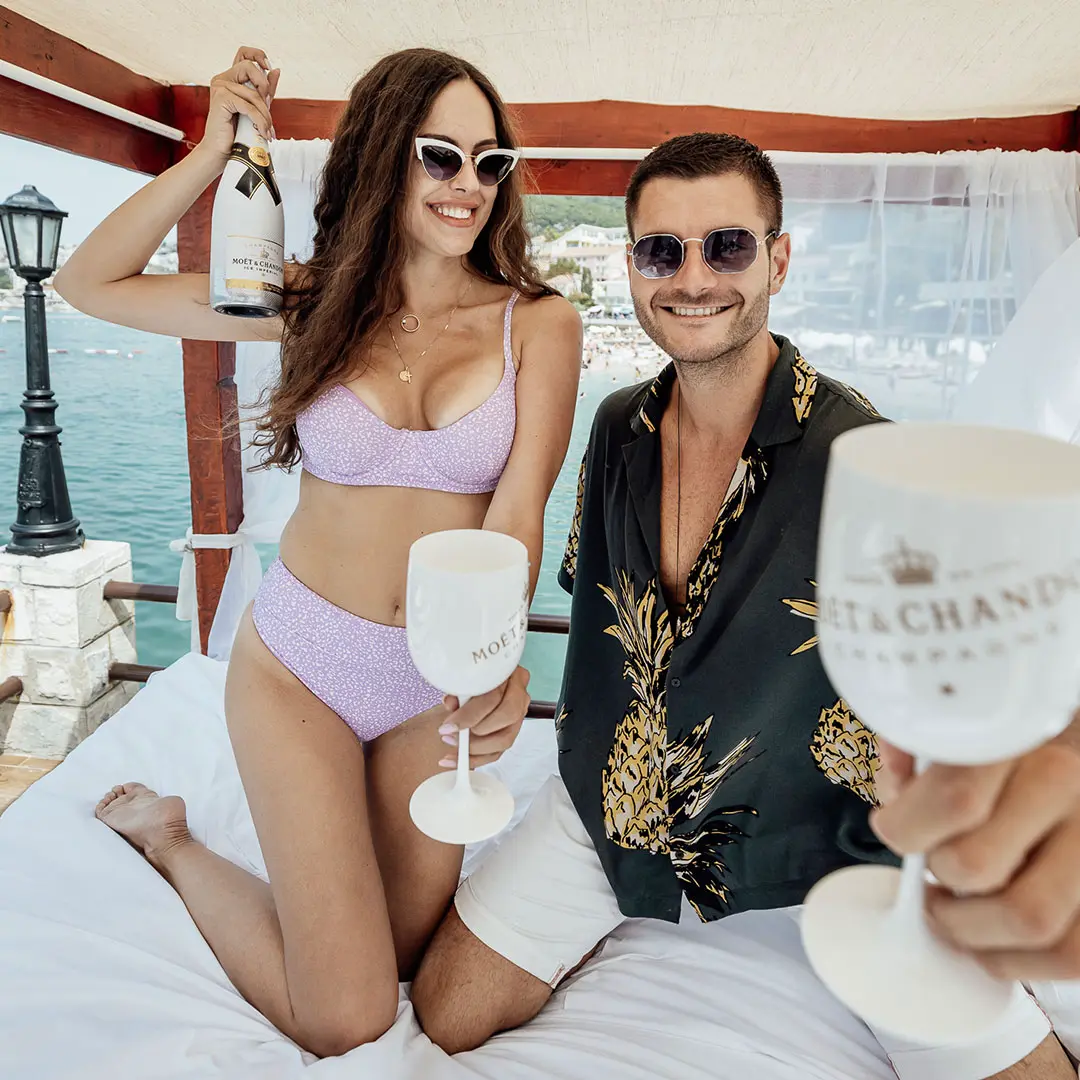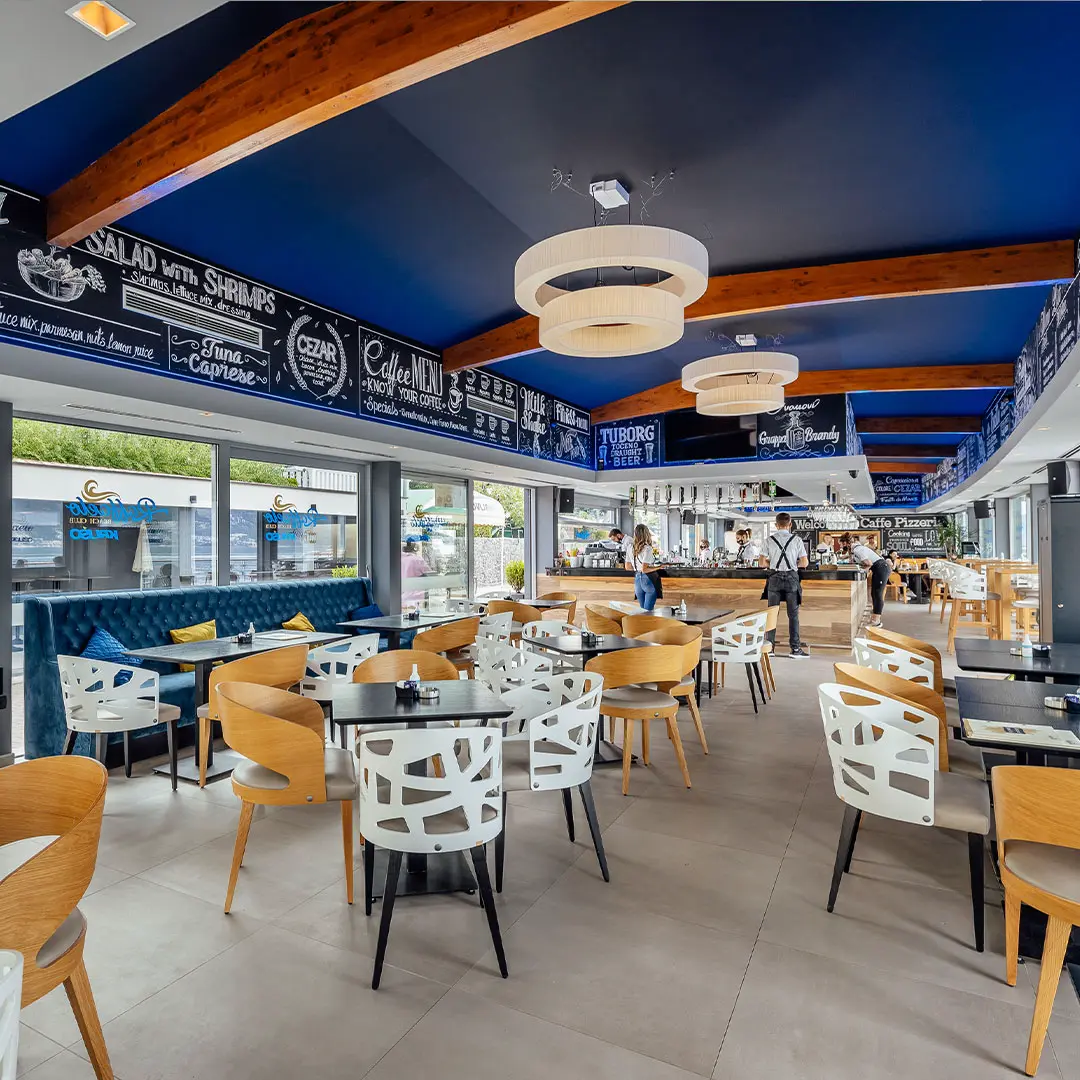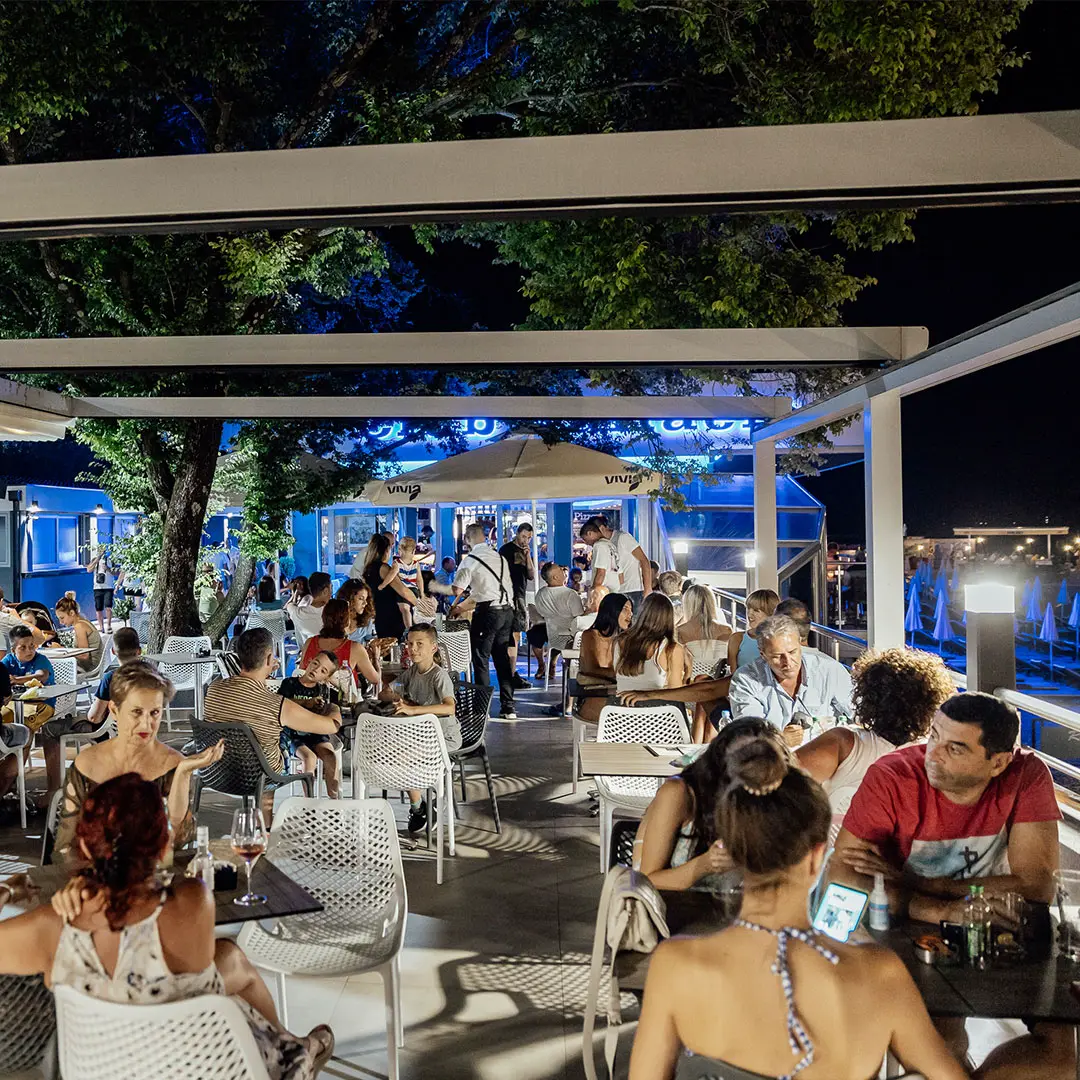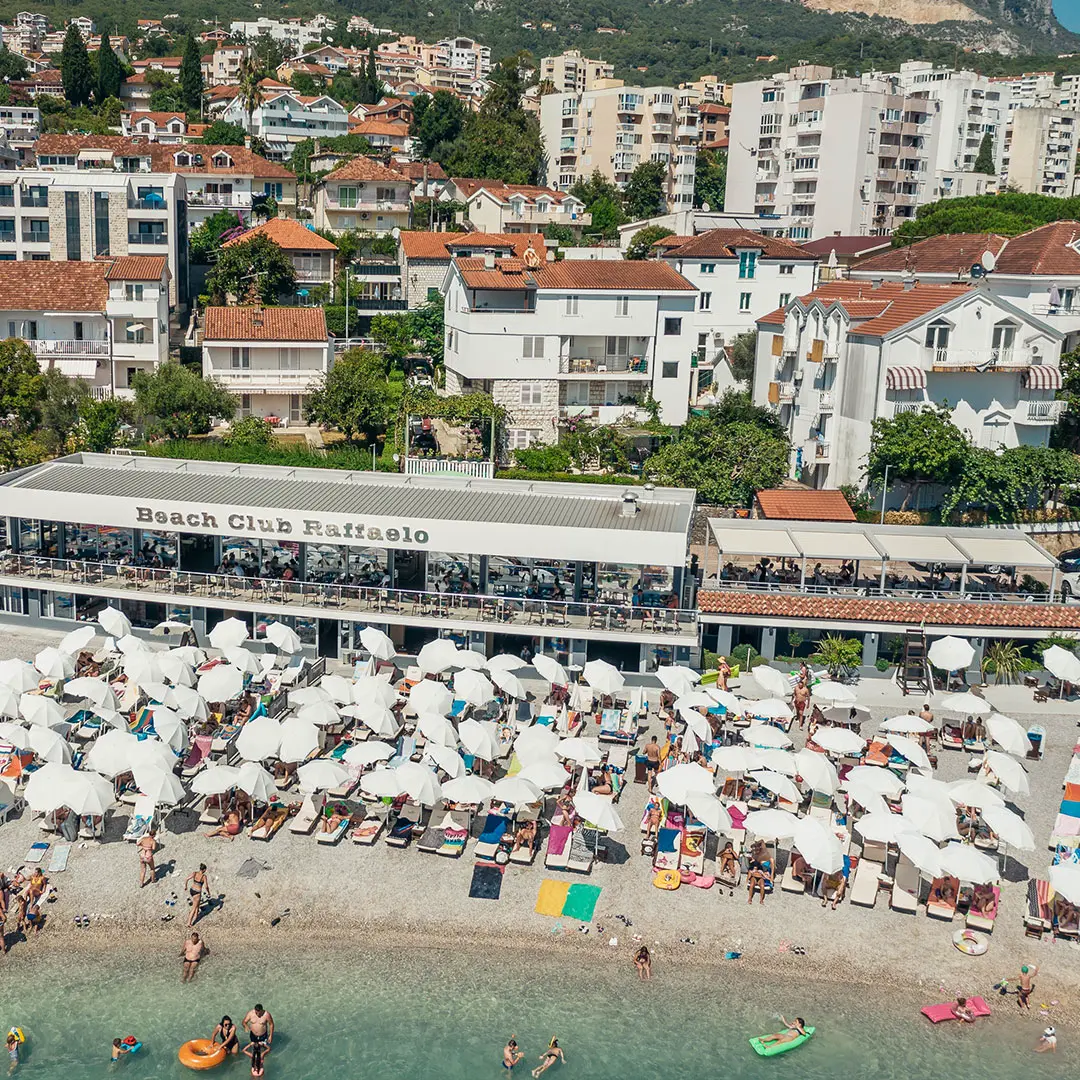 Restaurant Krušo
A sense of taste is the only sense a person can completely control because one can choose what to eat and drink.
With this in mind, the culinary artists of the restaurant Krušo are trying to make an unforgettable experience out of every meal, and our amiable waiters make the experience complete by recommending you the perfect drink.
All the while, live evergreen music and the distinctive coastal ambiance will bewitch your other senses. Its great capacity (400 seats) makes it perfect for business lunches, cocktail parties, weddings, and other celebrations. We also have a dock, which allows you to arrive by boat. Welcome!